Heroes
Music provides a haven for the heart and soul for soldiers, service people, first responders and all those who are giving of themselves to serve others. Different from our artist-in-residence program, heroes provides a supportive, encouraging environment, free from outside pressures - so that they may simply sleep, rest and heal. In addition to loaning Gibson guitars and other musical instruments for heroes to play when they visit, we offer respite for selected participants to help them recharge and renew their mind, body and spirit.
Being able to provide Heroes a safe sanctuary to replenish themselves, warms our hearts, and renews our faith, in man-kind.
To be considered for our play for a day or respite programs please click on the corresponding link below.
apply for a respite apply for concert tix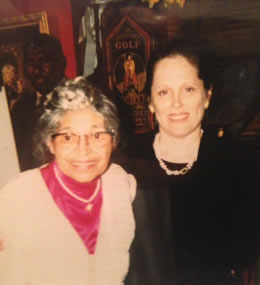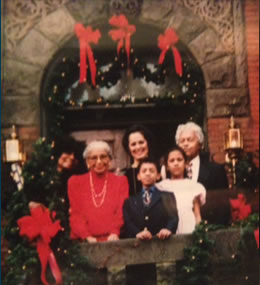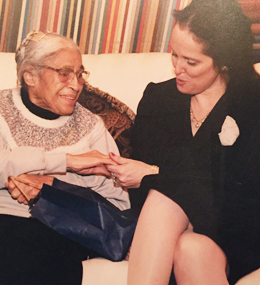 Mrs. Rosa Parks stayed with us on and off from 1984 to 2003. In 2014 we provided 54 free rooms or $9,617.40. In 2015 we provided 76 free rooms or $13,535.60 to our heroes.
You can contribute! To sponsor one of our program participants please click the button below and make a pledge - every bit helps.
Artist-in-Residence
Our artist-in-residence program helps anyone with a creative vision to rediscover their heart and muse, by giving them a place to stay, at no cost. We believe creativity comes in many forms -- from writing music to problem solving and beyond. Individuals benefiting from our artist-in-residence program have not just been musicians, writers and artists, but have included lawyers, scientists, athletes and yes, politicians.
In 2014 we provided 930 free rooms or $165,633.00. In 2015 we provided 696 free rooms or $123,957.60.
Support an Artist
You can contribute! To sponsor one of our program participants please click the button below and make a pledge - every bit helps.
Intimate Music Series
Events filled with music and storytelling our Intimate Music Series allows you to get up close & personal with singer/songwriters. Past performers include Grammy & Academy Award winners & legends of all genres including Al Kooper, Alejandro Escovedo, Bobby Keys, Emmylou Harris, Esperanza Spalding, Felix Cavaliere, George Clinton, Jackson Browne, Jason Isbell, Joe Bonamassa, Lenny Kravitz, Lucinda Williams, Michael Jackson, Paul Williams, Richie Havens, Tommy Shaw and Yusef (Cat) Stevens. But our passion is to focus on rising stars. Visit our archives below.
Meet The Author & Artist Series
With over 20,000 books and 15,000 works of art this program gives authors and artists the opportunity to connect with their audience for meaningful dialogue. We have been featured in numerous books including The John Lennon Letters by Hunter Davies, Four Blind Mice by James Patterson, Afterburn by Zane and The Dead Drop by Gilda Joyce. Some authors and artists that have spoken include, Chip Duncan, Frederick Hart, Brad Meltzer, Helen Thomas, James Carville, Loung Ung, Meera Gandhi, Mrs. Rosa Parks and Studs Turkel. Visit our archives below.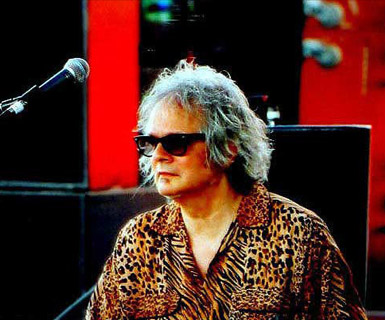 Al Kooper
Legendary Singer / Songwriter
Dylan, Stones, Hendrix, Harrison, BS&T
Al Kooper
Legendary singer/songwriter Al Kooper has played with Bob Dylan, The Rolling Stones, Jimi Hendrix, The Who, Blood Sweat & Tears and many more. He discovered Lynyrd Skynyrd and produced their first 3 albums which included "Sweet Home Alabama" and "Free Bird". He has also written numerous scores for movies and TV.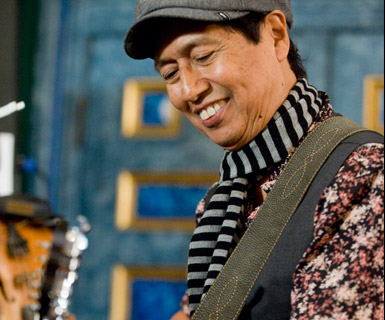 Alejando Escovedo
Singer, Songwriter
Alejando Escovedo
Alejandro began his music career with the Nuns, a mid-'70s punk band based in San Francisco. He co-founded the pioneering cowpunk band Rank and File in 1979, which moved to Austin, Texas in 1981 after a stint in New York City. Escovedo left to form the True Believers with brother Javier. The band recorded two albums for EMI and toured the country, often as an opening act for Los Lobos. He went on to work with Stephen Bruton of Bonnie Raitt's band and the band Buick MacKane. After a health scare in 2003 Escovedo went on to release 4 solo albums including his most recent Big Station, which was released in the early summer of 2012.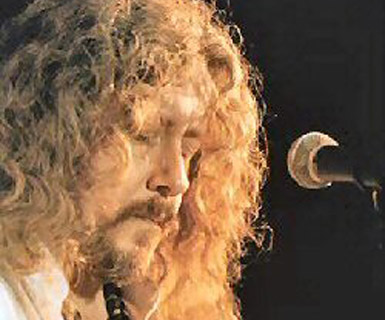 Arlo Guthrie
American folk singer, songwriter & icon
performed with Bob Dylan, Joan Baez, Doc Watson & more
Arlo Guthrie
The oldest son of folk pioneer Woody Guthrie, he was just 13 when he played his first public show. With hits like "Alice's Restaurant" and "Coming into Los Angeles," Guthrie, who performed at the original Woodstock Festival, became an icon of the 1960s counterculture generation.
Arlo starred in the film version of "Alice's Restaurant and appeared in the ABC series Byrds of Paradise as well as the USA Network series Renegade.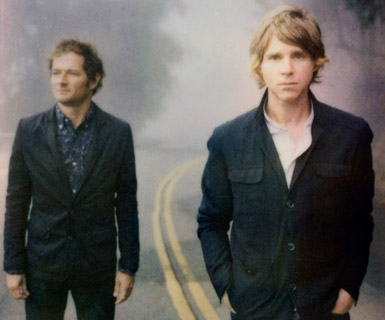 Autumn Defense
John Stirratt & Pat Sansone
Autumn Defense
The Autumn Defense is the result of a collaboration between John Stirratt, longtime member of Wilco and formerly Uncle Tupelo and musical compatriot [/Wilco multi-instrumentalist] Pat Sansone...Between noontime highs and slipping sunsets, the Autumn Defense create a sound which both embraces and resists the moods of autumn, and so defines their name. The multi-instrumental duo chase the sun westward to the California coast, gathering inspiration from classic L.A. pop and well-crafted melody basking in the warmth of the 60s and 70s AM Radio tradition.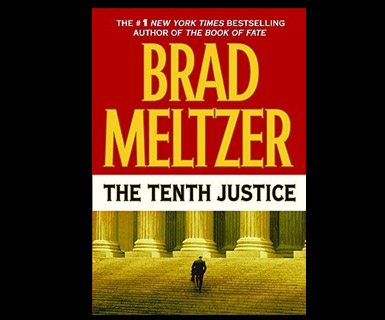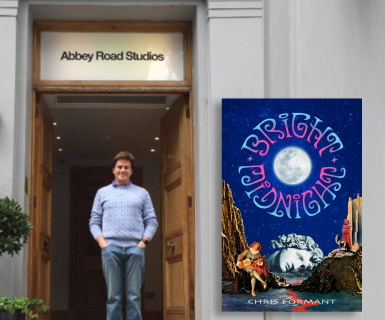 Chris Formant
Author of Bright Midnight
Chris Formant
-- BRIGHT MIDNIGHT --
Jimi Hendrix, Janis Joplin, Brian Jones, Jim Morrison, Ron "Pigpen" McKernan, Al "Blind Owl" Wilson, Peter Ham—all iconic rock stars, all died under a cloud of mystery at age 27 - some within weeks of each other.  Author Chris Formant transports readers into the past lives of the geniuses of 1960's music and the cruel heart of the early days of rock and roll in this mind-blowing thriller. The novel creatively proposes new evidence and cracks open a shocking story that delivers a gut punch to the music industry. Conspiracy theories get blown sky high in a story of suspense readers won't be able to put down.

CHRIS FORMANT, who got his start in rock and roll in his early "garage band" days, never dreamed he would one day hold a seat on the Board of Trustees of the Rock and Roll Hall of Fame. Today he is still a student of rock and roll and an avid collector of rock memorabilia. As an executive in a leading global company Formant is the unlikeliest of authors of a murder mystery. However, the continued unanswered questions surrounding the deaths of our most iconic rock legends led Formant to first speculate and then re-imagine what would happen if cutting-edge technology were applied to these famous cold cases. By conducting research into the archives of the Hall of Fame, studying advanced forensics techniques and gaining creative insights from top doctors, FBI investigators and a former editor of Rolling Stone magazine, Formant crafted what is being referred to as the "The DaVinci Code for Rock and Roll Fans."

This event is free but reservations are required.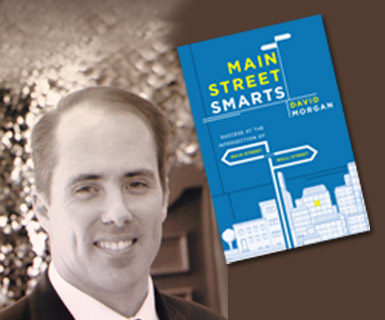 David Morgan
Author of Main Street Smarts
David Morgan
MAIN STREET SMARTS
There's a world of difference between receiving a Master of Business Administration degree and actually launching and running a successful small business. Even those with the highest level of academic expertise don't necessarily have the "street skills" and hands-on experience it takes to drive a profitable company. In his new book, Main Street Smarts, successful entrepreneur and business leader David Morgan provides the real-world, street-smart tactics needed to take your small business to the next level.

ABOUT THE AUTHOR
David Morgan is the cofounder and COO of STS International, where he oversees worldwide operations for rapid design, development and deployment of cutting-edge antiterrorism and physical security technologies, medical simulation training applications and professional engineering services. Through his strategic leadership, STS has grown significantly by penetrating new and emerging markets through a diversified client base in 18 countries across four continents. A former firefighter and paramedic, Morgan also serves on the advisory boards for several companies and regularly speaks about entrepreneurship at the University of Maryland Smith School of Business and Georgetown University Law School. He recently coauthored a book with his brother Daniel Morgan, an active duty infantry colonel in the U.S. Army, titled Chasing The White Rabbit: A Discovery Of Leadership In The 21st Century(Advantage Media Group, January 2016).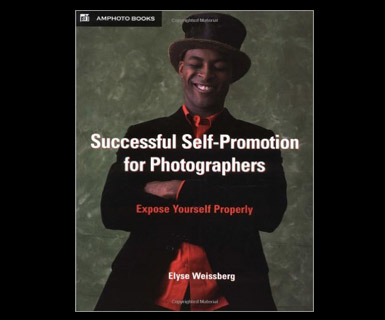 Elyse Weissberg
It's Not What You Say, It's What People Hear

April 13 2009 | By John Harrington

We spend a great deal of time in my office thinking about how to communicate to clients. For example, "I need to get my contract to you to review and sign before I can get started on your assignment" can sound off-putting. Instead, we say, "We'll send along some paperwork for this assignment, and once you sign it, we'll be all set."

Note the use of "we" over "I," "some paperwork" over "my contract," "we'll be all set" over "before I can get started." This set of choices is more appealing, isn't it? I've been attentive to words in this way ever since a photography consultant named Elyse Weissberg helped me to name my business more than a decade ago.

Photography or Photographer?

Elyse, who passed away in 2001, was among the top photography consultants in the country. She worked with Eddie Adams and wrote Successful Self-Promotion for Photographers.

Years ago, I was struggling with whether to name my business "John Harrington Photography" or "John Harrington, Photographer." Elyse had a clear answer for me: John Harrington Photography.

She said, "You're a business, and you want your clients to see you that way. When you're John Harrington, Photographer, you're seen as just an individual, and businesses want to hire other businesses."

She needed say no more. This was one of the earliest lessons in branding I applied to my business, and it set me on the right path for years to come.

The Power of Words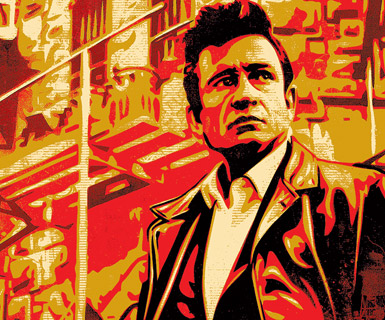 American Civics
Shepard Fairey & Jim Marshall
American Civics
The first-ever collaboration between acclaimed contemporary artist Shepard Fairey and the estate of legendary photographer Jim Marshall. In it, Fairey interprets Marshall's iconic photography from the 1960's, including images of Johnny Cash, Cesar Chavez, and Fannie Lee Chaney, with five new works, vividly depicting the humanity behind some of our country's enduring social justice issues: Voting Rights, Mass Incarceration, Workers' Rights, Gun Culture, and Two Americas. The art of American Civics gives a face to these issues to cultivate dialogue and encourage vigorous solutions to problems that have divided the country and eroded the core of the American ideals.
Learn more

Generously donated by Michael Jensen, President/Founder Jensen Communications Inc. Jensen Communications, Inc. is a media, marketing and management firm specializing in public relations serving a diverse range of clients in entertainment, business, cause-related politics and the arts.
Learn more

Opening Soon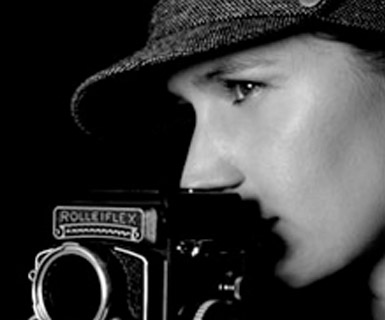 Rythmic Rebels
Sandrine Lee
Rythmic Rebels
French born photographer Sandrine Lee has lived, studied and worked in NYC for over a decade. Via her husband, Will Lee, she has entered the music world and made it her main photographic playground.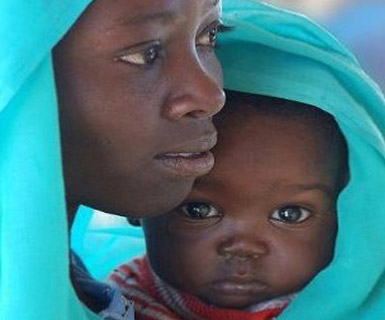 Faces of Hope
Chip Duncan
Faces of Hope
Filmmaker, author, photographer and recipient of more than 100 national and international awards for his work, Chip's images appear in the book Enough To Go Around - Searching for Hope in Afghanistan, Pakistan & Darfur. An exhibition of his images premiers at the 2011 World Peace Festival and this fall at O Street Museum Foundation.

This event benefits Relief International and
O Street Museum Foundation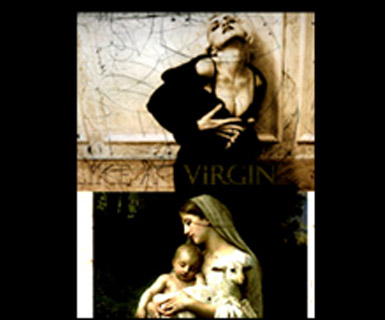 Women Who Rock
Gerald Johnson
Women Who Rock
Gerald's art can be found in the National Gallery of Art, The White House, and the Treasury Department, as well as over one hundred corporate collections worldwide.

"The O Museum has challenged my creativity and championed my art. Every artist's dream is to find a receptive audience for their work. Twenty-five years ago, carrying 10 tiny collages into this mysterious house on O Street I found that audience; always saying "Do what is in your heart."
Songwriters Workshop
Songwriters With: Seasoned Musicians
This workshop focuses on exploring the creative process through songwriting. Attendees will work with and learn from the most prolific songwriters in the industry to develop new techniques and enhance existing ones - all leading to a live performance at the end of the workshop.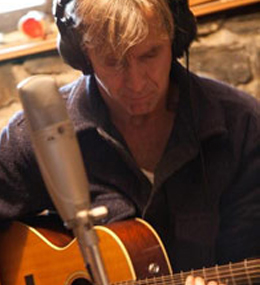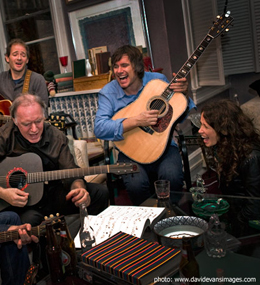 Songwriting With: Soldiers
We've teamed with Songwriting With: Soldiers to bring these retreats to D.C. This program operates from a simple principle - pair veterans and active-duty service members with professional songwriters to craft songs about their military experiences. With a focus on collaboration and building trust, this innovative program, founded by Austin, Texas singer-songwriter Darden Smith, offers a unique path to helping soldiers, their families, communities and our nation cope with the aftermath of combat duty and the challenges in returning home.
Be the first to know when our next workshop is scheduled, join our e-mail list!
Jammin'
Channel your inner rock star with other musicians in the business. You know who you are: lawyers, doctors, lobbyists by day - but around the clock, always a rock star in your heart. Our weekly jam sessions give musicians of all skill levels and genres an opportunity to learn and play together.
Bring your guitar, banjo or whatever you want to play and participate in a live jam session with seasoned artists.
When: Every Sunday 11 a.m. - 2 p.m.
on-line reservations required to attend (click links below to reserve)
Please note, these are jam sessions, not concerts.
Blugrass Jam: every 1st Sunday
Co-Sponsored by DC Bluegrass Union & O Street Museum
Classical Revolution: every 2nd Sunday
Co-Sponsored by Classical Revolution & O Street Museum
Americana Jam & Radio Show: every 2nd & 4th Sunday
Co-Sponsored by Norfolk Radio & O Street Museum
Jazz in the Hood: every 3rd Sunday

Blues Jam: every fourth Sunday
Co-Sponsored by DC Blues Society & O Street Museum
Gospel Jam: every fifth Sunday
Sponsored by O Street Museum
The Arts
O Street Museum in The Mansion provides a forum for local artists to go national and global. Devoid of velvet ropes & glass borders, visitors are able to immerse themselves in the creative process & experience the exhibits up close and personal.
Borderless Art In The Schools
Museums can provide immersive learning experiences, inspire imagination, and introduce unknown concepts and ideas spurring further exploration. Yet, for many children, museums aren't accessible. Our Borderless Art in the Schools Program offers both rotating exhibits by established artists and exchanging student art in other schools and the community.
Kids

Our children's programs encourage hands on exploration and immersion in the creative process.
Embark on this one of a kind fun filled journey through at least 60 of our 100 rooms and many secret doors at our O'Kids PlayDate! Way more fun than an amusement park - explore The Mansion's winding hallways and expansive rooms searching for secret doors. Enjoy delicious home baked cookies and a glass of milk. Then embark on a treasure hunt searching for designated items to find.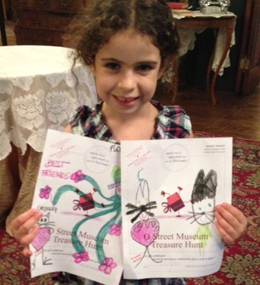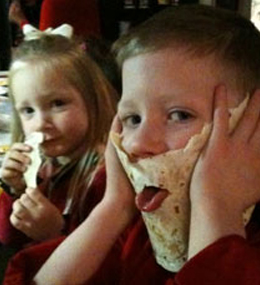 Art and the Office
More frequently you hear the question "What can business do for the arts?", particularly now as the government continues to cut funding for the arts. The O Street Museum prefers to ask "What can the arts do for business?"
Galleries and museums serve an important purpose, enriching lives by promoting creativity and different ways of thinking - but they are removed from most people's daily lives.
The O Street Museum Foundation brings art to the workplace. These exhibits provide employees a needed relief from the ordinary and project a successful image to your customers, without capital investment.
To assure that the environment stays fresh, The O Street Museum Foundation rotates the art on a regular basis, or brings in an entirely new exhibit. We are home to the most expansive gallery available to make your office a continued inspiration.
Art Leasing
We can help you extend the creativity of O Street Museum to your home or office through our Art Leasing Program. The Foundation has a collection of over fifteen thousand works of art and music memorabilia. Our wide-ranging collections offer you a unique opportunity to lease and display fine art through our art leasing and traveling exhibits program.
Our seasoned associates are positioned throughout the world. They acquire posters in Rotterdam, sculptures in Italy, chalk prints in Kyota, acrylics in Oklahoma and fine paintings at auctions in London and New York.
As an advisor and planner, clients receive carefully-crafted programs for personal and/or corporate art investments, public exhibitions, and brand recognition. For clients whose primary emphasis is investment art, our portfolio allows for that option - as well as the opportunity to install rotating public space exhibitions, organized by our trained curatorial specialists.
The O Street Museum Foundation is dedicated to serving cultural, scientific and educational needs, with a focus on the creative process. Our collection promotes and embraces life, from every culture, resulting in a broad collection of paintings, photographs, and sculpture and other objects of art - all of which we're proud to share with our guests.
Art & Investment
The art market is a good one. One reason is because investments in fine art and antiques are exceedingly resistant to the ravages of a volatile market. But, like other markets, opportunities are missed and mistakes are made. The Mansion provides professional guidance and suggestions to help you make sound profitable investments.
For clients whose primary emphasis is in creating a look - without the investment - our art leasing program allows for this option - as well as the opportunity to install rotating public space exhibitions, organized by our trained curatorial specialists.
With an eye for both new and internationally-known artists, we provide consultation on art investments that offer solid - and on occasion spectacular - appreciation over time.
But most of all, art is a joy.
The Arts & Brand Recognition
Take a lesson from corporations and other institutions. They get a lot of mileage and public support from sponsoring art exhibitions. If they can use art to improve their image, perhaps you can too.
We specialize in the design and execution of image-building art programs so important to modern business marketing.
With an eye toward cost-effectiveness, we can show you how to achieve public recognition for your brand -- and also recover most or all promotional costs.
Americana Jam & Radio Show
Join us every 2nd & 4th Sunday for a live recording of the Americana Radio Show on West Norfolk Radio - hosted by Caroline Ferrante & The Whole Magilla. Featuring the world's most interesting, prolific songwriters and musicians as well as some very special guest performers.
I want to perform listen & tour
Listen to This Week's Broadcast
Americana Jam & Radio Show is broadcast on West Norfolk Radio
Monday from 3pm EST
Friday 8pm EST
Sunday 1pm EST
Listen On Demand
click any link below to listen to archived shows