Upcoming Benefit Performance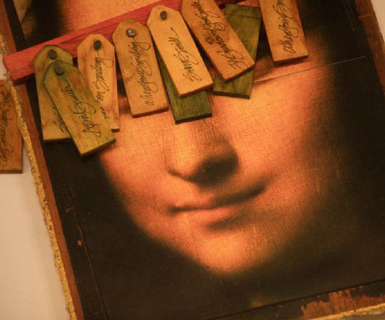 Close-Up Magic & Martinis
Mar 2, 2020
Up-Close Magic - 1st & 3rd Mondays
Proceeds go to support the artist-in-residence, heroes and other programs at O Museum in The Mansion.
Learn more about our museum programs
first and third monday every month
Mix, mingle and unwind from the day with a martini as you witness magic before your very eyes. Master Magician Rich Bloch will astonish & amaze you with close-up magic - no stage, no curtains - you are the audience and the participant in this one-of-a-kind experience!
— Doors Open: 5:00pm
— Specialty martinis only $10/each
— Magic Show at 7:00 pm (close up)
— Explore themed rooms & exhibits
— Search for secret doors
— Find the hidden speakeasy to see 6 famous magic Houdin clocks (that's right, its behind a secret door)
— Cash Bar
— Includes a deck of cards and a secret so you can do your own magic!
One of the busiest corporate entertainers in the world — Richard Bloch is a frequent headliner on Las Vegas and Atlantic City stages. He is a five-time nominee for Stage Magician of the Year, a 2006 Fellowship recipient at Hollywood's famed Magic Castle and he served as scriptwriter and magic consultant to the legendary Orson Welles.
———————————
Guests are invited to explore the museum's themed rooms and secret doors, 60 signed guitars, memorabilia, art and much more before the event begins. Be sure to bring a shopping bag everything is for sale!
Proceeds go to support the artist-in-residence, heroes and other programs at O Museum in The Mansion
---
The O Museum in the Mansion
Exploration and Discovery
Dedicated to serving cultural, scientific, and educational growth through the creative process, we foster inner strength and peace through diversity, to provide a unique forum that inspires guests to:
• Realize your vision
• Experience the creative process
• Inspire imagination
• Empower authenticity
• Dare to be different
The O Street Museum Foundation promotes and embraces life, from every culture, resulting in a wide-ranging collection of paintings, photographs, sculpture, books, artifacts, and music, from all over the globe.
The only museum of its kind, the O Street Museum is dedicated to exploring the creative process. The collection rotates and changes daily. From the art, to the music, to the surroundings, no visit is ever the same.
Here you will find artist's letters, sports & entertainment memorabilia, written manuscripts, rare photos, art, pop-culture, signed guitars (we have more than 60), one of the largest "raw and exposed" music collections and much more — our galleries are not limited to one genre.
O Street Museum offers an immersive, tactile experience making it one of DC's most unique attractions. Guests will leaf through manuscripts, touch sculpture, hear rare studio cuts, and tour through an array of diverse exhibits, achitectual styles, secret doors, and our legendary themed rooms — like the Log Cabin, the John Lennon Suite, the Safari room, and Mrs. Rosa Parks room (we were her home-away-from-home for nearly 10 years). We are a historic site on The African American Heritage Trail and designated as a 20th Century Civil Rights site by Cultural Tourism DC.
As a non-profit we offer a wide range of programs including artist-in-residence, heroes, concerts, jammin', author and artist talks, raw & exposed music, songwriter's workshops, and kids programs.
No matter where you look you will miss something. But it's not what you miss, rather what you're willing to see. Magic and miracles exist. Not just in the mind.
It's the simple things, small steps, the goals we choose, the way of life we want to breathe. How easily everything changes when you choose to look at the same thing from a different angle.