Upcoming Benefit Performance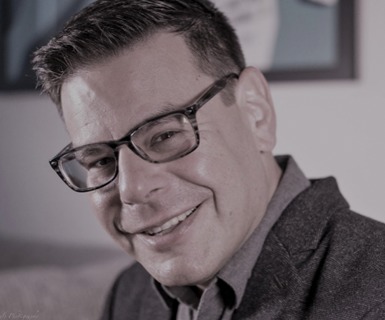 A Million Words Away - Author Talk with Ian Blake Newhem
Mar 8, 2020
Proceeds go to support the artist-in-residence, heroes and other programs at O Museum in The Mansion.
Learn more about our museum programs
Ian Blake Newhem, author, accomplished ghost writer, and an artists-in-residence at O Museum in The Mansion, will introduce the first TWO books in his "A Million Words Away" project--12 books vs. 1 brain tumor on Sunday, January 26th, 2020 at
2pm.
During his career Blake thrived as a college professor of Literature, Composition, and Journalism; a daily journalist; and most notably a successful ghostwriter — working with famous doctors, tech gurus, celebrities, and politicians. Some of these books even attained the highly coveted "bestseller" label with both Amazon and the New York Times.
Yet, with all of his success, Blake had neglected his own voice, his own personal works. As he recovered from surgery for a
life threatening tumor that doctors believe will ultimately take is life — he decided he would change that — creating his "A Million Words Away" project 12 books vs. 1 tumor - challenging himself to publish a book a month for a year.
The books span genres from period drama, to mystery, to comedy, and crime. Blake is working with different collaborators for each project.
And now the first two books are out: Healing Star, a love triangle set in the Revolutionary War; and The Elephants, I, a family saga in which one elephant saves three generations on two continents (but who will save her from humanity?).
Blake will read from each book and do an interview with journalist and radio personality Doc Barham, then take your questions.
_____________________
Cash bar.
---
The O Museum in the Mansion
Exploration and Discovery
Dedicated to serving cultural, scientific, and educational growth through the creative process, we foster inner strength and peace through diversity, to provide a unique forum that inspires guests to:
• Realize your vision
• Experience the creative process
• Inspire imagination
• Empower authenticity
• Dare to be different
The O Street Museum Foundation promotes and embraces life, from every culture, resulting in a wide-ranging collection of paintings, photographs, sculpture, books, artifacts, and music, from all over the globe.
The only museum of its kind, the O Street Museum is dedicated to exploring the creative process. The collection rotates and changes daily. From the art, to the music, to the surroundings, no visit is ever the same.
Here you will find artist's letters, sports & entertainment memorabilia, written manuscripts, rare photos, art, pop-culture, signed guitars (we have more than 60), one of the largest "raw and exposed" music collections and much more — our galleries are not limited to one genre.
O Street Museum offers an immersive, tactile experience making it one of DC's most unique attractions. Guests will leaf through manuscripts, touch sculpture, hear rare studio cuts, and tour through an array of diverse exhibits, achitectual styles, secret doors, and our legendary themed rooms — like the Log Cabin, the John Lennon Suite, the Safari room, and Mrs. Rosa Parks room (we were her home-away-from-home for nearly 10 years). We are a historic site on The African American Heritage Trail and designated as a 20th Century Civil Rights site by Cultural Tourism DC.
As a non-profit we offer a wide range of programs including artist-in-residence, heroes, concerts, jammin', author and artist talks, raw & exposed music, songwriter's workshops, and kids programs.
No matter where you look you will miss something. But it's not what you miss, rather what you're willing to see. Magic and miracles exist. Not just in the mind.
It's the simple things, small steps, the goals we choose, the way of life we want to breathe. How easily everything changes when you choose to look at the same thing from a different angle.